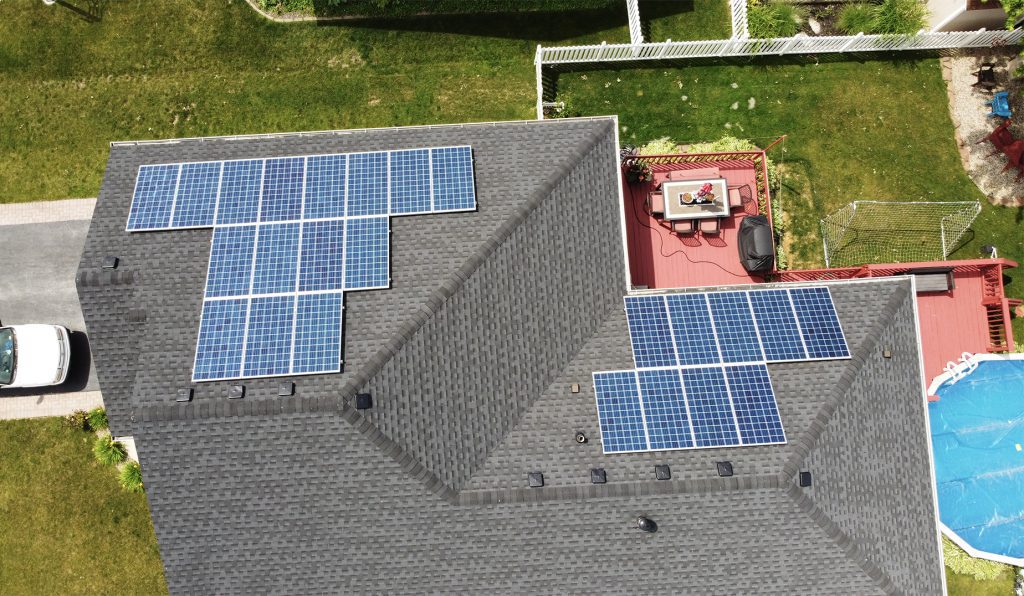 Iowa Home Solar Installation
True Solar provides Iowa homeowners with solar energy solutions that are affordable, custom, and efficient. Our goal is to educate customers on how solar energy can benefit them, and provide the best system for their needs.
We do our own work. We only use quality name-brand solar panels and products. We are solar professionals with experience throughout the industry. We custom build every system to suit the specific needs of each project.
True Hassle-Free Residential Solar
Go solar in just 4 easy steps.
How Solar Energy Powers Your Home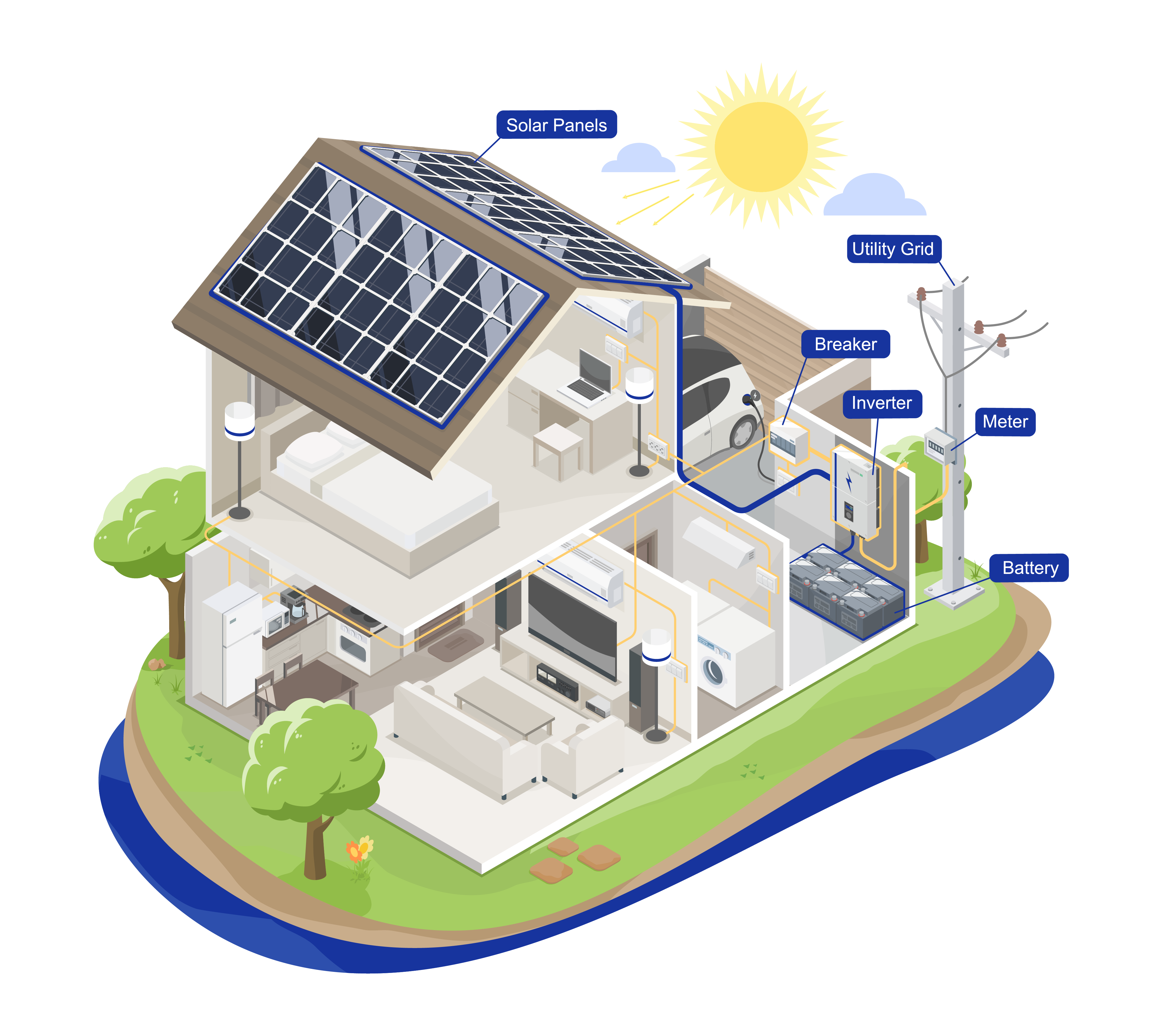 Each individual panel is constructed of a layer of silicon cells, a metal frame, a glass casing surrounded by a special film, and wiring. The solar cells, which are also referred to as photovoltaic cells, absorb sunlight during daylight hours.
An inverter is one of the most important pieces of equipment in a solar energy system. It's a device that converts direct current (DC) electricity, which is what a solar panel generates, to alternating current (AC) electricity, which the electrical grid uses.
Batteries store energy generated by your panels for use when you actually need it. Solar batteries are an alternative (or addition to) feeding energy back to the grid and can help you make your house or facility somewhat immune from power outages and even help take it off-grid entirely.
The main breaker shuts off power to the entire house if the overall load demand grows too high or if there is another serious problem in the electrical system. Usually, these problems involve momentary power surges, but sometimes there may be system problems that will need to be diagnosed.
A meter is used to measure the electricity flowing in both directions—to and from your home. Your utility company will often provide credits for any surplus power you send back to the grid. This is known as net metering.
The power grid delivers electricity from power plants to homes and businesses across the nation. It is an electrical network that generates and distributes electricity across a large area. The network includes energy utility companies and energy suppliers that deliver electricity to your home.
Let's See if Your Home is a Good Match for Solar.
Tell us a little about yourself so we can customize your estimate.
By submitting this form, I expressly give consent to True Solar or a representative of True Solar to contact me using emails, SMS, and phone calls at any phone number I provide, even if the number is a wireless number. I understand that calls may be placed using automated technology, that I am not required to submit this form, and that consent is not a requirement of purchase. By submitting, I further agree to True Solar's Privacy Policy.