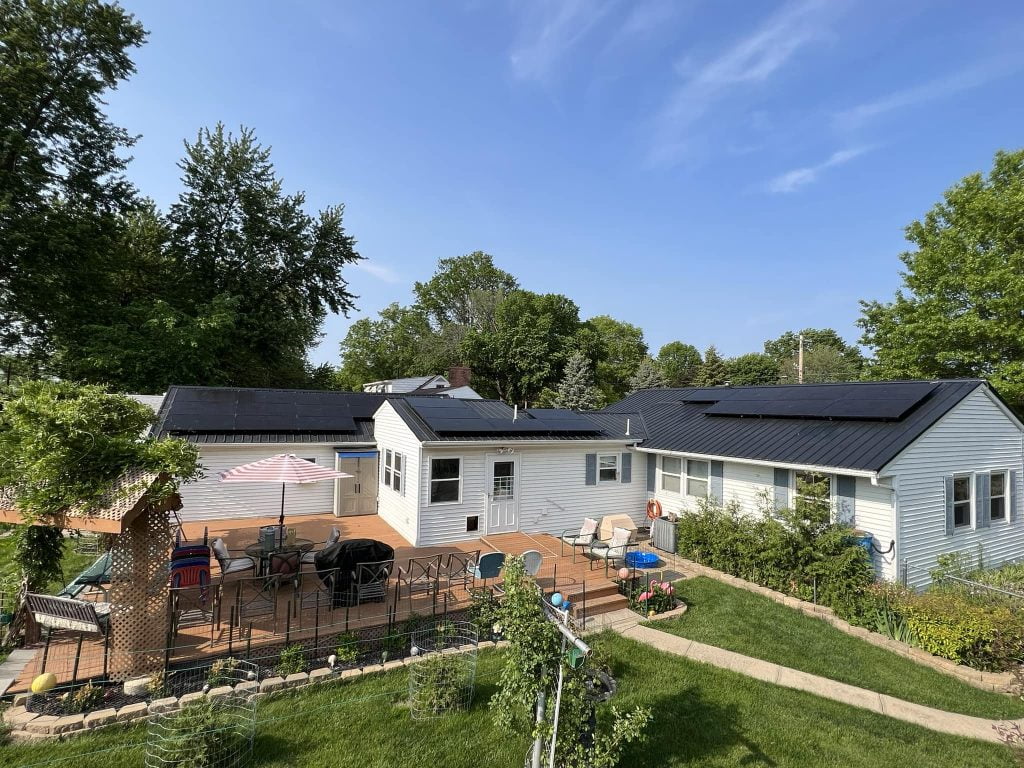 Iowa Home Solar Installation
True Solar provides Iowa homeowners with solar energy solutions that are affordable, custom, and efficient. Our goal is to educate customers on how solar energy can benefit them, and provide the best system for their needs.
We do our own work. We only use quality name-brand solar panels and products. We are solar professionals with experience throughout the industry. We custom build every system to suit the specific needs of each project.
Your Local Solar Installer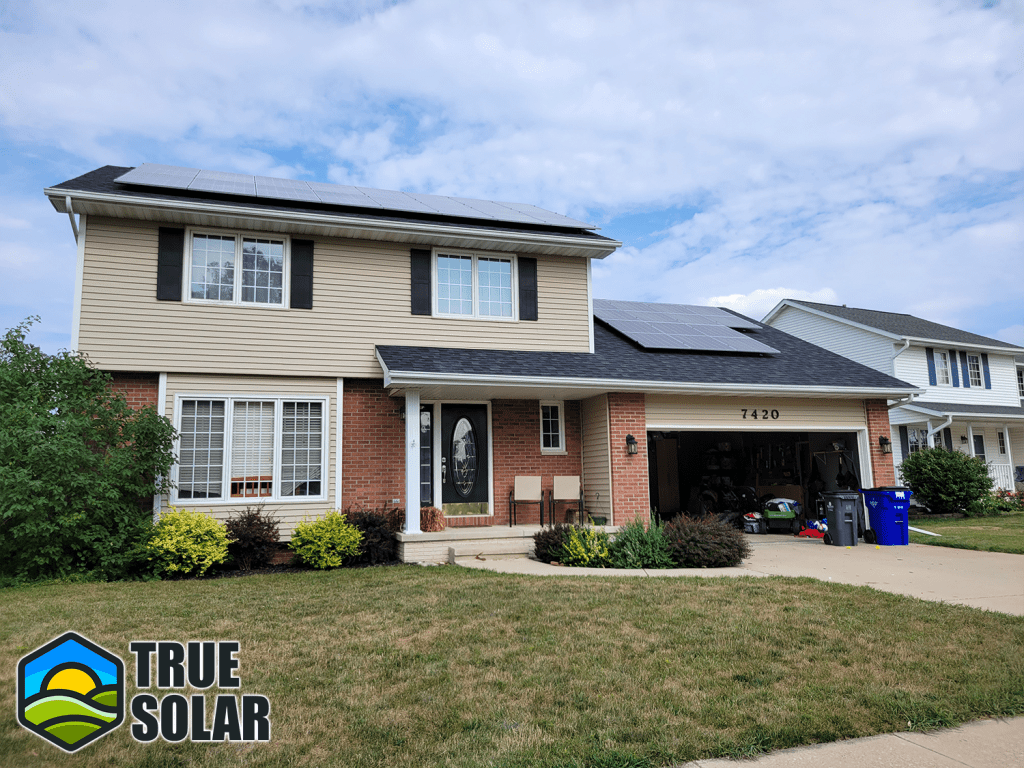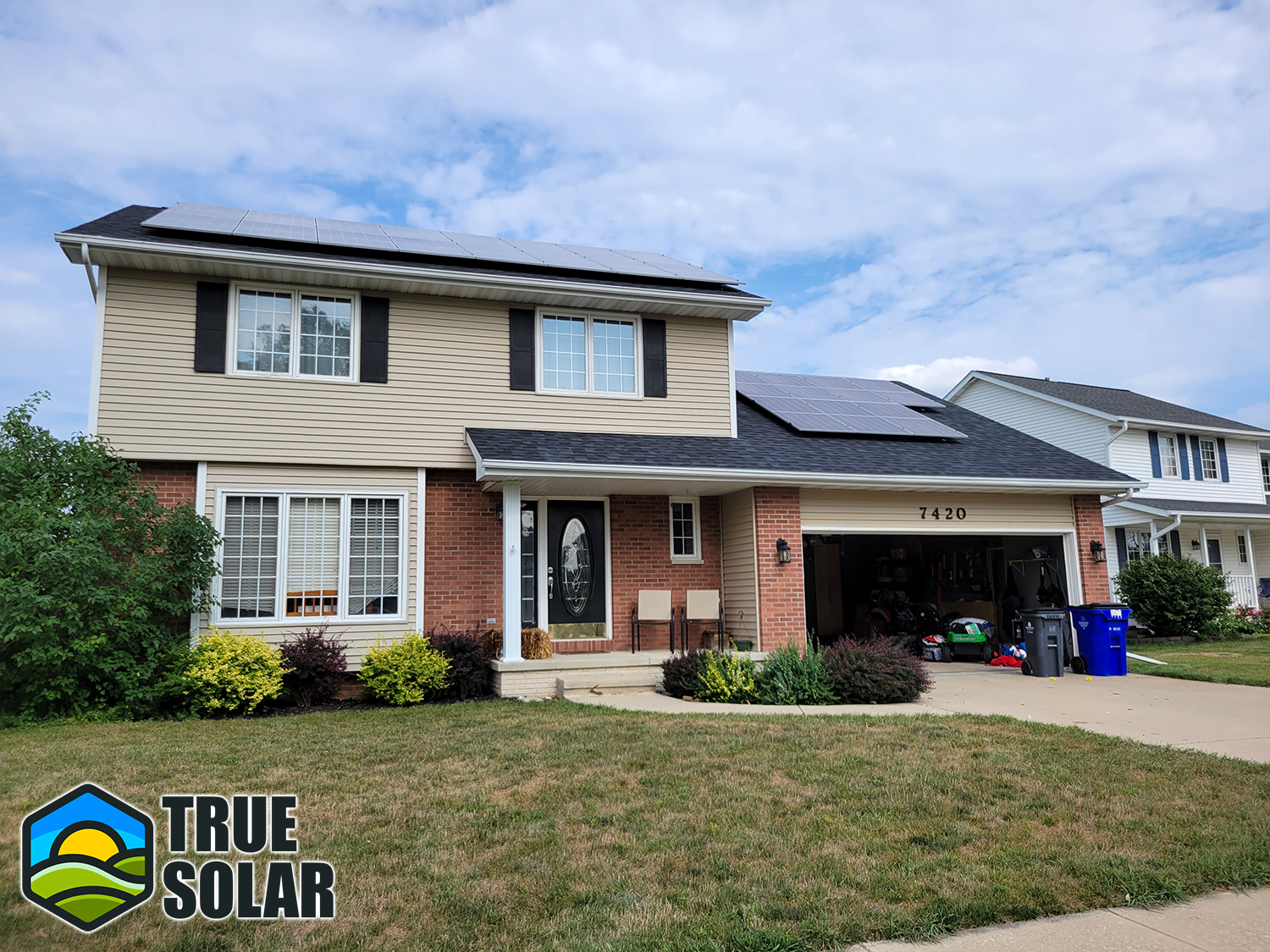 Cedar Rapids, Iowa / 10.465 kW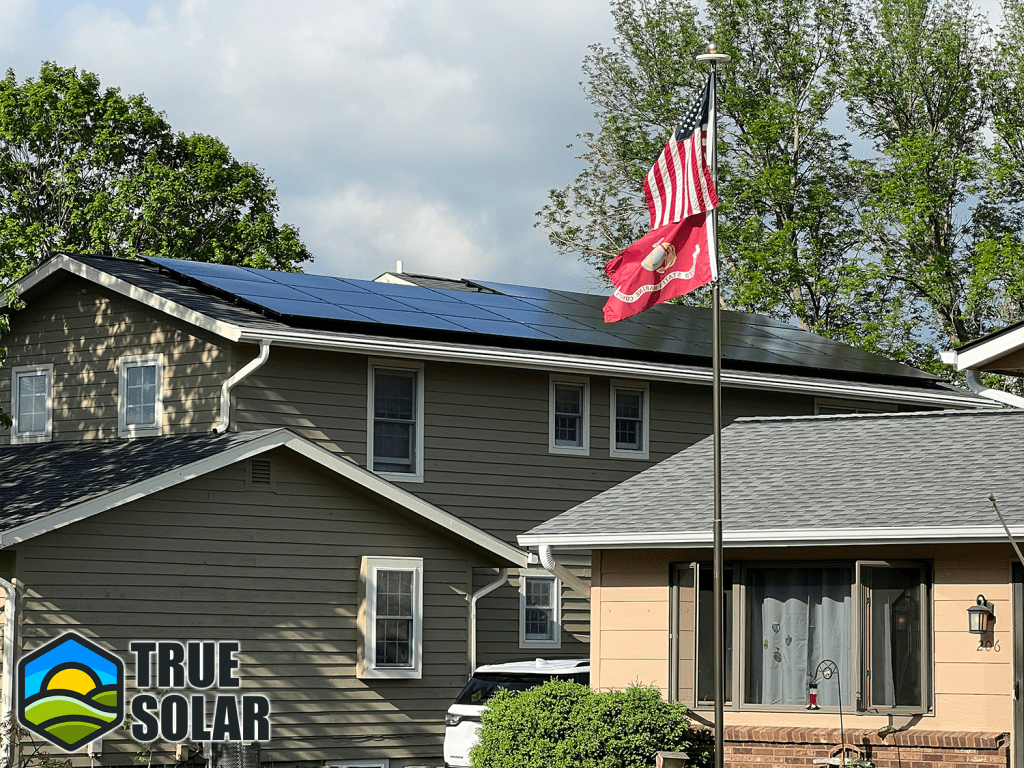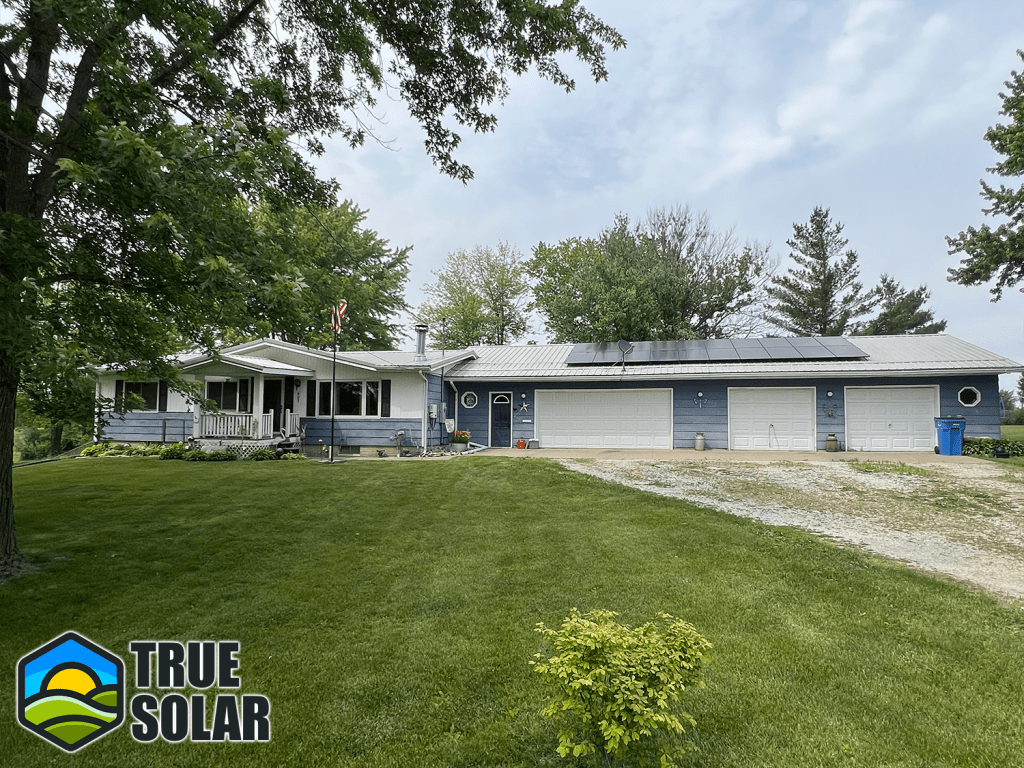 Melcher-Dallas, Iowa / 7.60 kW
Make the Switch to Start Saving
At True Solar, we prioritize our customers above all else. We understand that every customer has unique energy needs and preferences, which is why we work closely with them to develop customized solar solutions. We are committed to providing exceptional service and ensuring our customers are satisfied with their solar installation.
But don't just take our word for it – our customers are our biggest advocates. We are proud to have a track record of positive reviews and high ratings from our satisfied customers. Our focus on personalized service and attention to detail sets us apart from other solar installation companies.
Helpful and friendly service
Finley "Fin" Houghton
2023-08-23
I'm really thrilled with the solar system. Not only am I saving on those electricity bills, but there's just something awesome about generating your own power. The installation was smooth, the panels look slick, and overall, I'm one happy camper.
The people are great to work with.
Today was my day for install and I couldn't have asked for a better group. Jose and his crew are very knowledgeable and considerate from start to finish in under 6hrs.!!! Which includes all electrical! My husband and I highly recommend True Solar.
Great working with Travis and his team. They communicated regularly about the progress and were very prompt in responding along the way. MidAmerican took their time with the final step, but all went in smoothly. Enjoying green electricity!
Travis and his team are great to work with and have excellent communication from start to finish. They went out of their way to make sure everything went perfect. I highly recommend True Solar to anyone interested in solar.
Dave Lindquist was incredibly helpful at True Solar! My husband and I had been thinking about solar for years and when we finally decided to get some information I felt so blessed we ended up in Dave's very capable hands! He wowed us with graphs and data while explaining everything in terms we could understand. The crew that came out to put up the solar were incredibly nice and very conscious of our concerns. They were professional, tidy, and fast. In the end we are incredibly happy with our solar now and honestly are saving so much money it's unreal! Thank you Dave and True Solar for continuing to be awesome!
Brandon Granillo
2023-05-17
Rick Elliot is the best at what he does contact him and his team for all your solar needs
Barry McClintock
2023-05-08
True Solar stepped up to replace my installer and the have done an excellent job. Excellent communication and prompt service. I could not ask for anything more. Thanks for being there for me.
Great to work with, helped me out on recouping some of my losses from a previous Solar Company.
True Hassle-Free Residential Solar
Go solar in just 4 easy steps.
Need more reasons to go solar?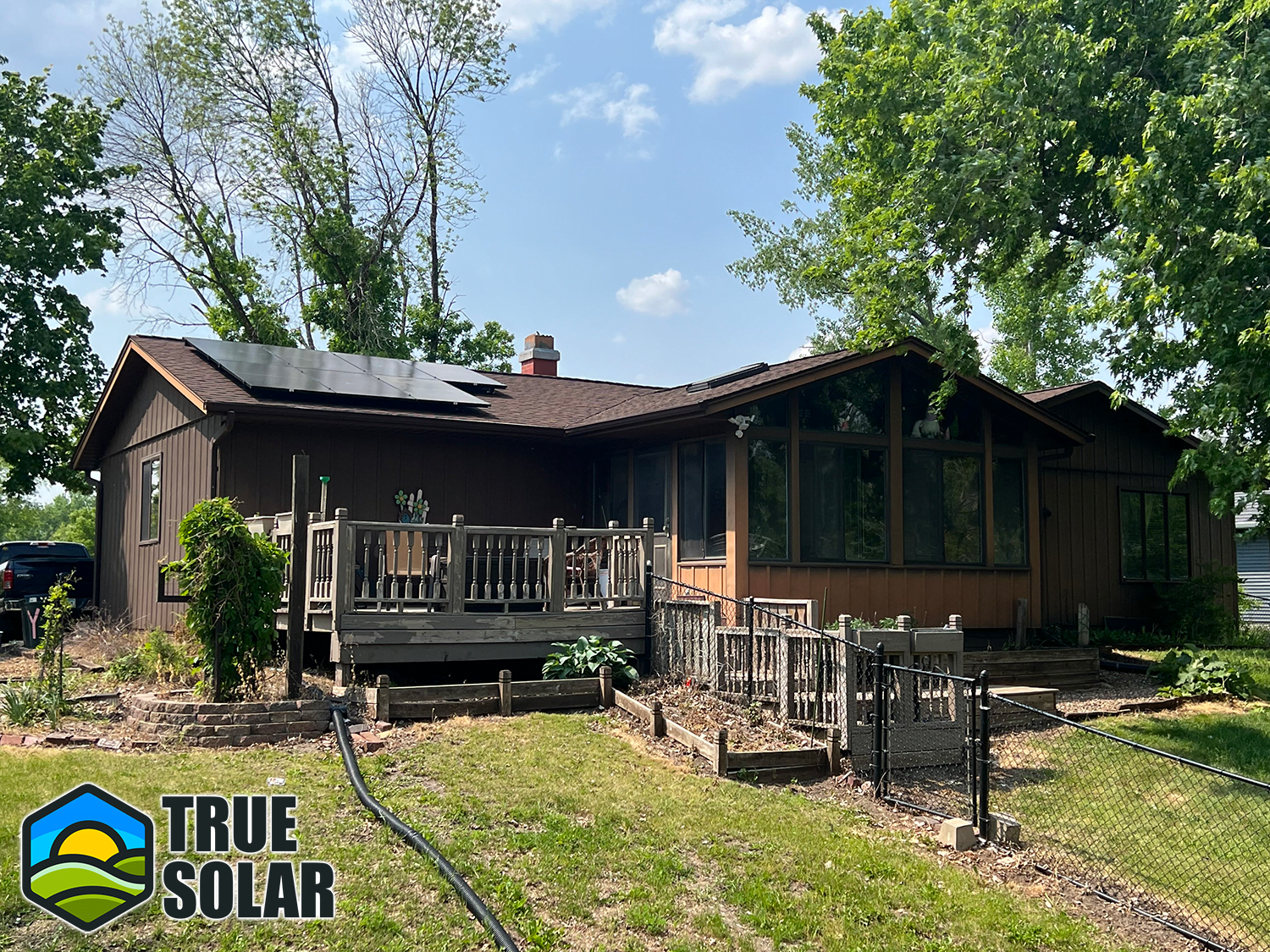 One of the main reasons why people choose to install solar panels on their homes is for energy independence. By generating your own electricity, you can reduce your reliance on the grid and gain more control over your energy.
In addition, when you generate more energy than you need, you can sell it back to the grid and earn credits on your utility bill. This process is called net metering, and it allows homeowners to offset their electricity bills by generating excess energy during the day and using that energy at night.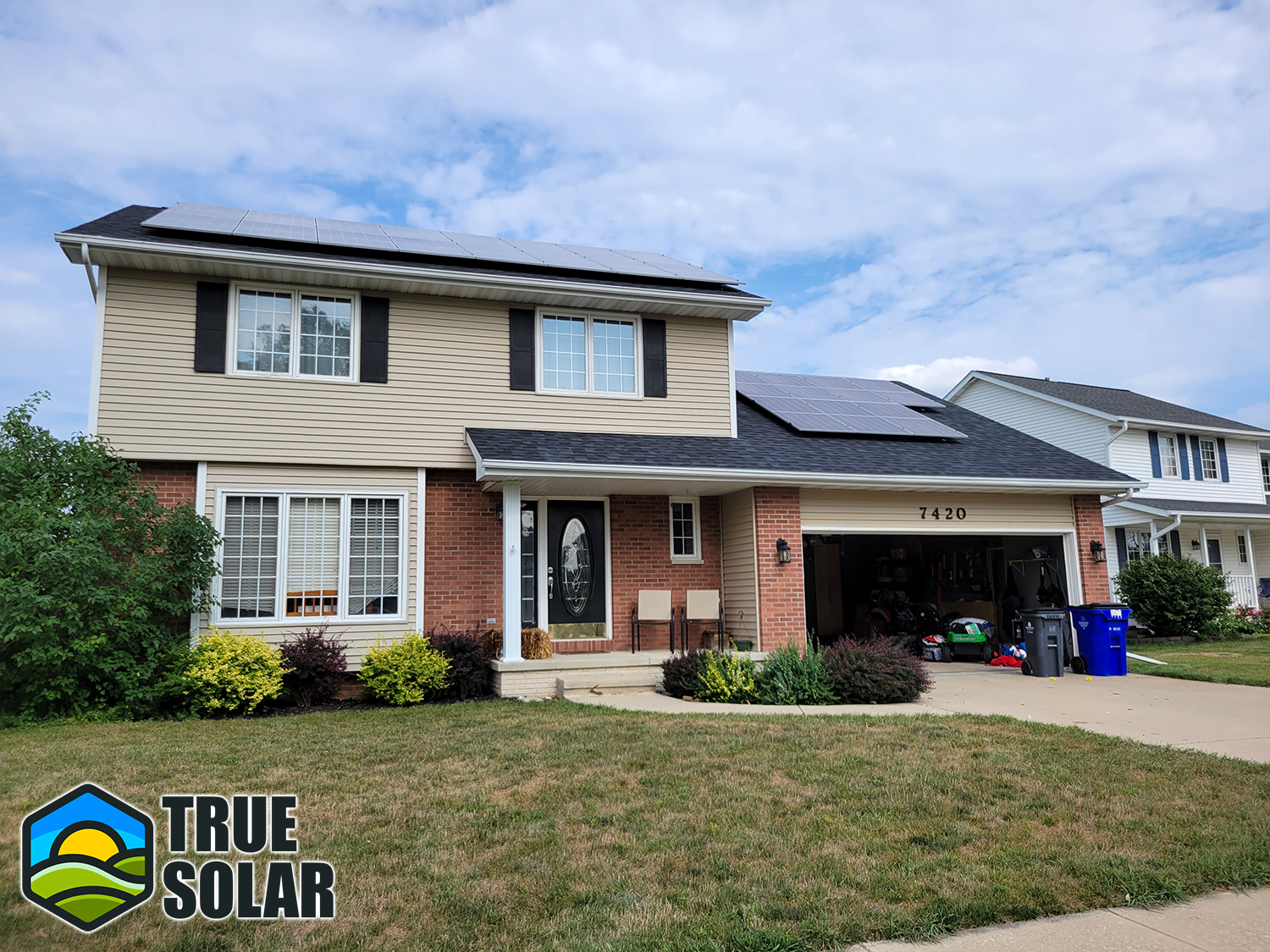 One of the major benefits of installing solar panels on your home is the potential to save money on your electricity bills. This is because solar panels allow you to generate your own electricity, which can reduce or eliminate your need to purchase electricity from your utility company.
In many cases, homeowners with solar panels are able to significantly reduce their electricity bills, and they may be able to eliminate them entirely.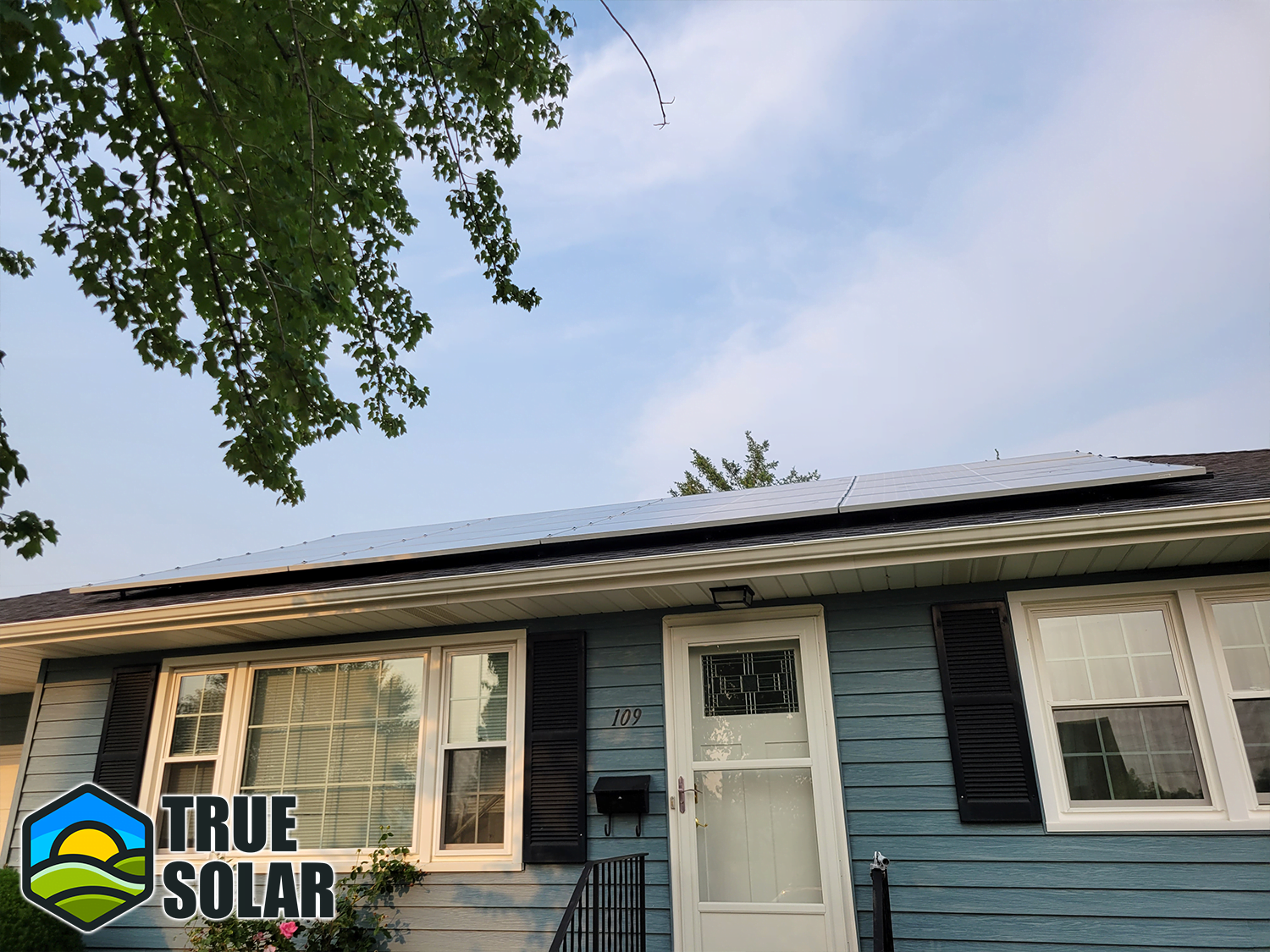 This is because solar panels are seen as an attractive feature by many homebuyers, particularly those who are environmentally conscious.
According to a study by the Lawrence Berkeley National Laboratory, homes with solar panels tend to sell for about 4% more than homes without them. For example, if you were to sell a home valued at $500,000, you could potentially add an additional $20,000 in value by having solar installed.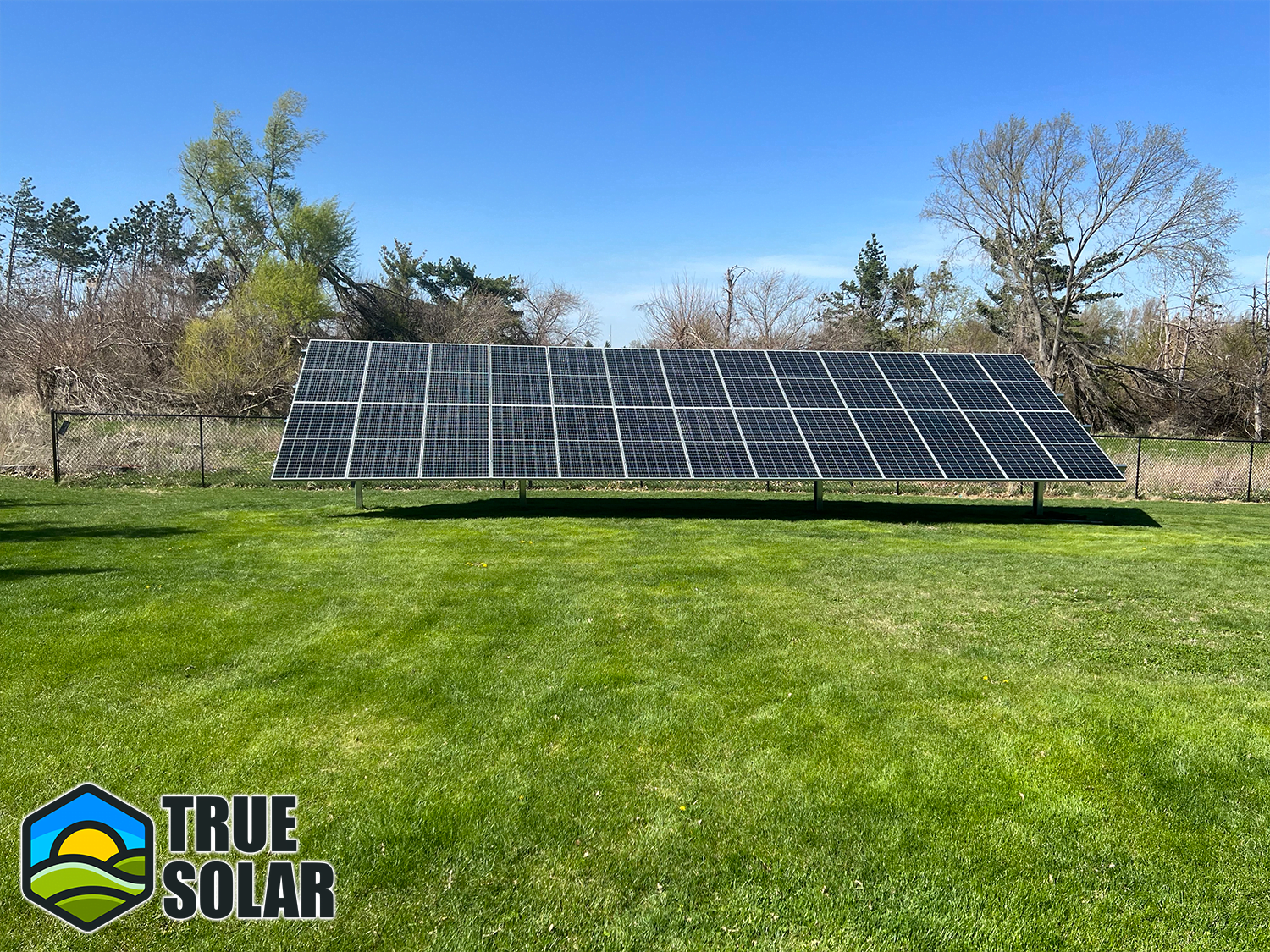 Resilience during emergencies
During a power outage, traditional grid-tied homes that rely solely on the power grid may be left without power. This can be especially concerning for people who rely on electricity for medical or other essential needs.
However, with a solar panel system installed at home, you can generate your own electricity and maintain power even when the grid is down. This is because most solar panel systems are connected to a battery storage system that allows excess energy to be stored.
Within our guide book, you'll find insightful answers to commonly asked solar questions, detailed explanations of how solar energy works, and specific reasons why True Solar is the top choice for all your solar installation needs. Best of all, our guide book is completely free to all who are interested in learning more about this innovative and sustainable energy source.
Let's See if Your Home is a Good Match for Solar.
Tell us a little about yourself so we can customize your estimate.