 SOLAR INSTALLATION DONE RIGHT
Our team of experts has years of experience in the solar industry, and we're committed to helping Iowans switch to clean, renewable power.
ALWAYS 100% HASSLE-FREE SOLAR INSTALLATION
Have a project that needs fixing?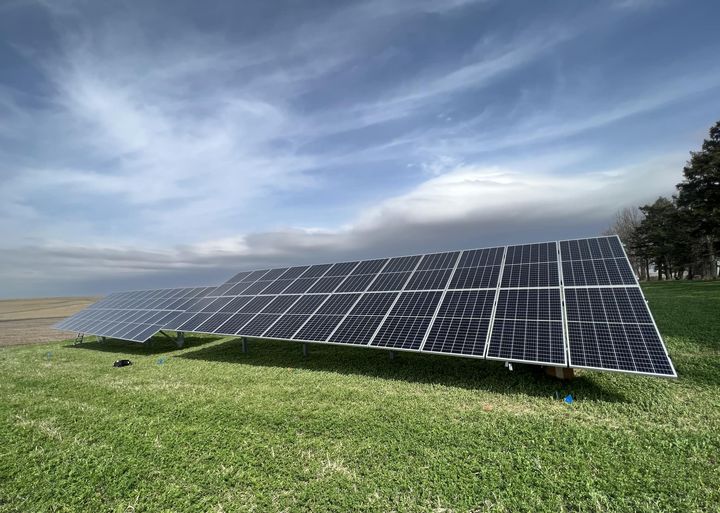 At True Solar, we understand that switching to solar can be a big decision, which is why we offer personalized consultations to help you understand the benefits and costs of solar energy. Our team will work with you to design and install a customized system that fits your specific needs and budget.
With our comprehensive solar solutions, you can enjoy reliable, cost-effective, and sustainable energy for years to come. So why wait? Contact us today to learn more about how solar energy can benefit you, and take the first step towards a brighter, more sustainable future with True Solar!
But don't just take our word for it…
See what our customers have to say!
CindyMatt Overmann
2023-11-11
We had been considering solar panels and after meeting with John at True Solar it was an easy decision to go with them. John met with us several times and answered every question we had before signing anything. Even after signing and moving to working with Brandi for the remainder of the install process, John followed up with us after our panels were turned on to make sure we were satisfied with everything and that everything went well throughout the rest of the process. After signing, Brandi came on and her communication was strong and consistent throughout the whole process, keeping us in the loop each step of the way. We had our solar panels up and installed, all permits and everything cleared with the electrical company, and our panels turned on within 2 months of signing. The process was extremely stress free. We had one slight miscommunication, however when we asked for clarification it was immediately taken care of. We highly recommend True Solar if you are considering solar panels.
True Solar was easy to work with, communicated clearly and answered all our questions. We are very happy with the finished product and it is working great. I would highly recommend this local business!
We met with John initially and he is wonderful to work with! Although we had already met with a few people before meeting with him, he still had lots of information to give and he even gave us information that other solar companies did not. This is what solidified out decision to go with True Solar. Once we began the process, we had constant communication with Brandi and she made sure things kept moving! Our solar got installed and RUNNING in three months! Other companies told us it would take twice as long for installation and then getting the system on. Overall, we are very happy with our experience and I highly recommend everyone at least meet with True Solar if they are interested in making the switch, especially if you want an easy and stress free process!
True Solar have lived up to all of their promises. They designed a really great solution for us, the installation team were the very best I have seen (my second installation) real troopers, worked through a day of rain to get the job done. I have nothing but praise for True Solars' professionalism and integrity. Great job guys, great job! Would choose you again in a heart beat.
Travis provided a quote the same day of contacting him for removal and replacement of existing panels pending a replacement roof. Had been waiting over three weeks from a competitor with no quote. His team was efficient, timely and great to work with. Highly recommend this group for anyone.
Tony Zambenelli
2023-10-12
We recently had our solar installed, and we couldn't be happier with the results. The entire process was easy, and True Solar made the transition to solar power a breeze.
The installation was seamless, and our system has exceeded our expectations.
Gerald Mackenthorp
2023-10-12
We weren't sure about getting solar power, but True Solar helped us understand everything, and it turned out to be a fantastic experience. Our solar system is working great, and the savings are making us really happy.
Working with this team was an great. Their speed, efficiency, and friendly demeanor left a lasting impression. The system functions flawlessly, and our satisfaction knows no bounds.
Tobias Goodwin
2023-10-12
I recently had True Solar set up a solar panel system at my place, and it's been a fantastic experience. From the beginning, their team was nothing short of professional and knowledgeable. They arrived on time, worked efficiently, and even cleaned up afterward. True Solar is the real deal, and I highly recommend their services!
Let's See if Your Home is a Good Match for Solar.
Tell us a little about yourself so we can customize your estimate.