 SOLAR INSTALLATION DONE RIGHT
As a leading solar energy solutions provider, we offer a wide range of services, including design, installation, maintenance, and repair. Our team of experts has years of experience in the solar industry, and we're committed to helping Iowans switch to clean, renewable power.
ALWAYS 100% HASSLE-FREE SOLAR INSTALLATION
Have a project that needs fixing?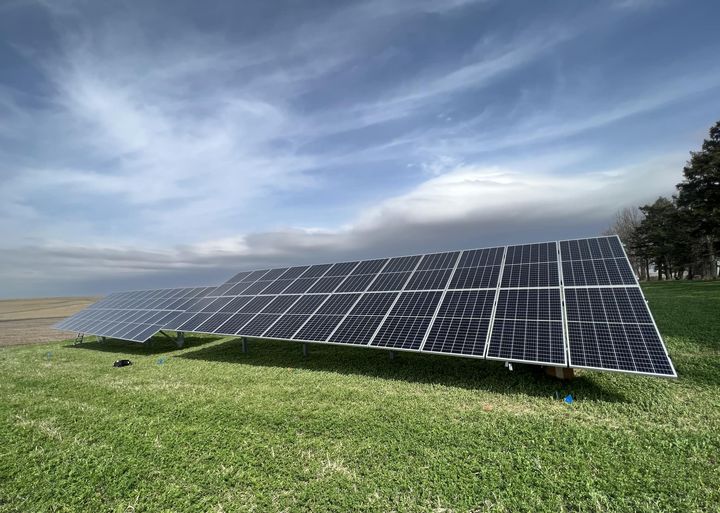 At True Solar, we understand that switching to solar can be a big decision, which is why we offer personalized consultations to help you understand the benefits and costs of solar energy. Our team will work with you to design and install a customized system that fits your specific needs and budget.
With our comprehensive solar solutions, you can enjoy reliable, cost-effective, and sustainable energy for years to come. So why wait? Contact us today to learn more about how solar energy can benefit you, and take the first step towards a brighter, more sustainable future with True Solar!
But don't just take our word for it…
See what our customers have to say!
Helpful and friendly service
Finley "Fin" Houghton
2023-08-23
I'm really thrilled with the solar system. Not only am I saving on those electricity bills, but there's just something awesome about generating your own power. The installation was smooth, the panels look slick, and overall, I'm one happy camper.
The people are great to work with.
Today was my day for install and I couldn't have asked for a better group. Jose and his crew are very knowledgeable and considerate from start to finish in under 6hrs.!!! Which includes all electrical! My husband and I highly recommend True Solar.
Great working with Travis and his team. They communicated regularly about the progress and were very prompt in responding along the way. MidAmerican took their time with the final step, but all went in smoothly. Enjoying green electricity!
Travis and his team are great to work with and have excellent communication from start to finish. They went out of their way to make sure everything went perfect. I highly recommend True Solar to anyone interested in solar.
Dave Lindquist was incredibly helpful at True Solar! My husband and I had been thinking about solar for years and when we finally decided to get some information I felt so blessed we ended up in Dave's very capable hands! He wowed us with graphs and data while explaining everything in terms we could understand. The crew that came out to put up the solar were incredibly nice and very conscious of our concerns. They were professional, tidy, and fast. In the end we are incredibly happy with our solar now and honestly are saving so much money it's unreal! Thank you Dave and True Solar for continuing to be awesome!
Brandon Granillo
2023-05-17
Rick Elliot is the best at what he does contact him and his team for all your solar needs
Barry McClintock
2023-05-08
True Solar stepped up to replace my installer and the have done an excellent job. Excellent communication and prompt service. I could not ask for anything more. Thanks for being there for me.
Great to work with, helped me out on recouping some of my losses from a previous Solar Company.
Let's See if Your Home is a Good Match for Solar.
Tell us a little about yourself so we can customize your estimate.