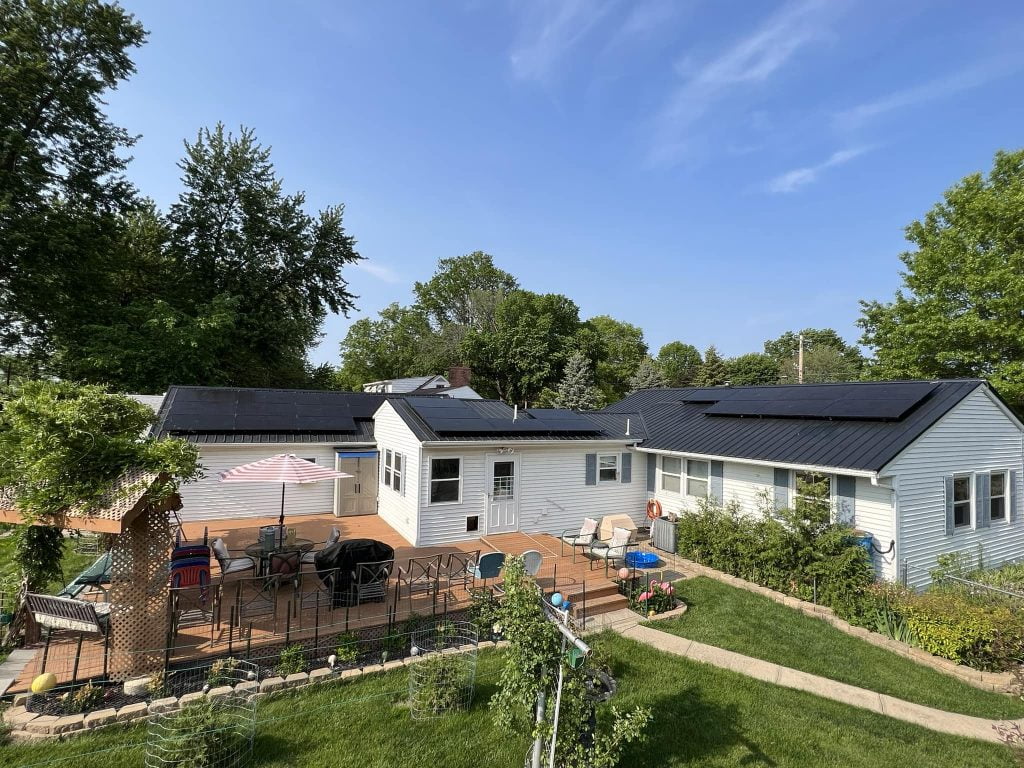 Iowa Home Solar Installation
True Solar is your go-to source for custom home solar solutions in Iowa that are both cost-effective and highly efficient. Our mission is to empower homeowners with valuable knowledge about the advantages of solar energy and offer tailored systems to meet their unique requirements. Discover how True Solar can help you harness the power of the sun to save on energy costs and reduce your carbon footprint.
We handle our own work. Exclusively employing top-notch name-brand solar panels and products, we bring a wealth of experience across the industry. Tailoring each system to match the precise requirements of every project.
Your Local Home Solar Installer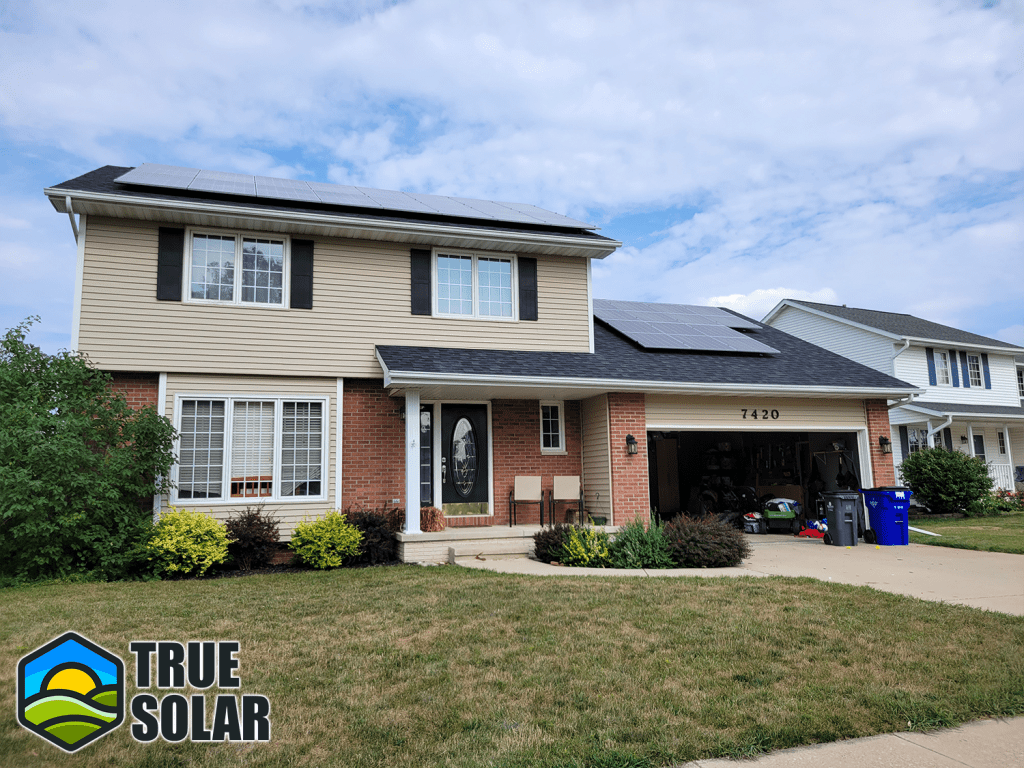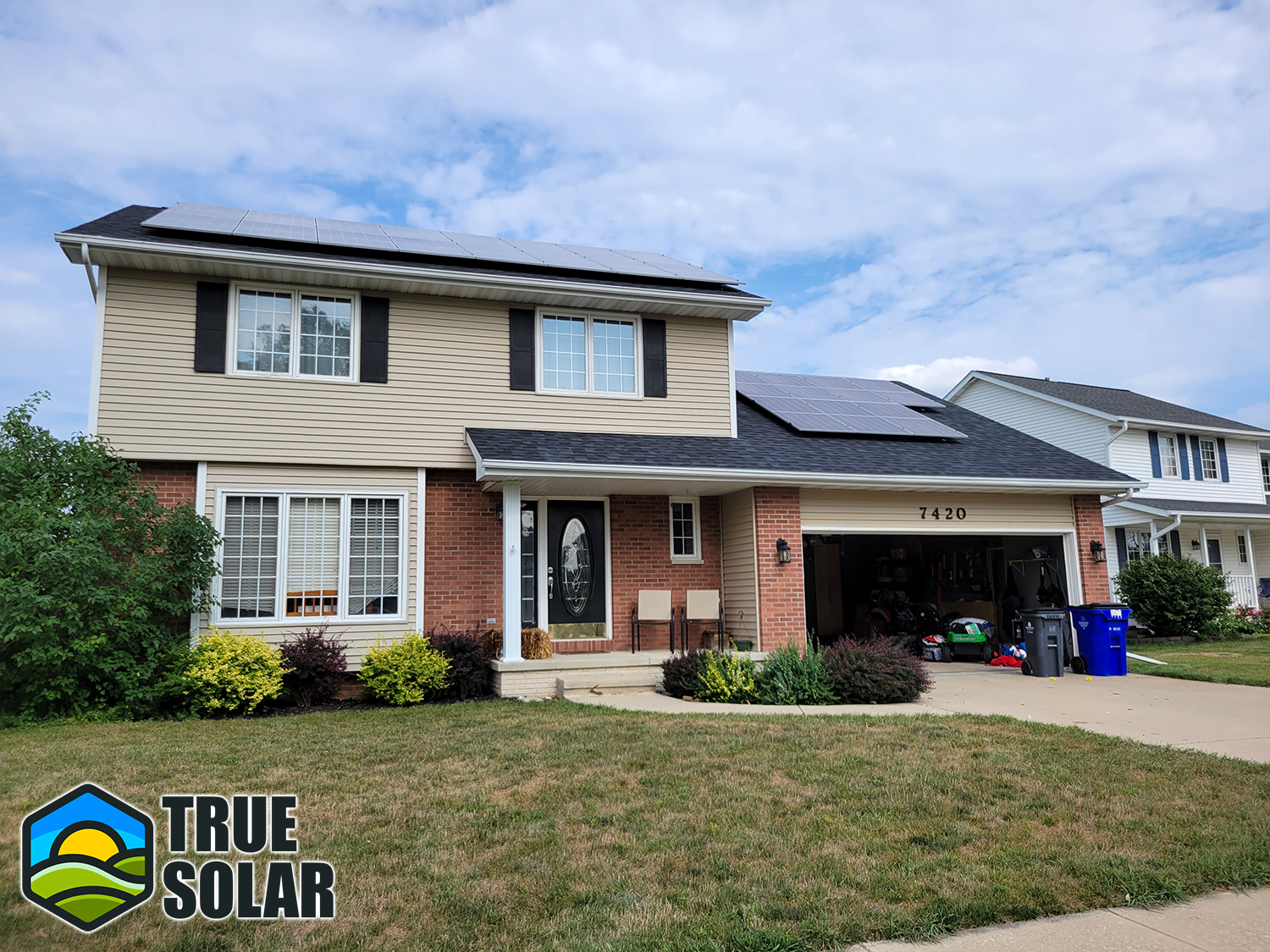 Cedar Rapids, Iowa / 10.465 kW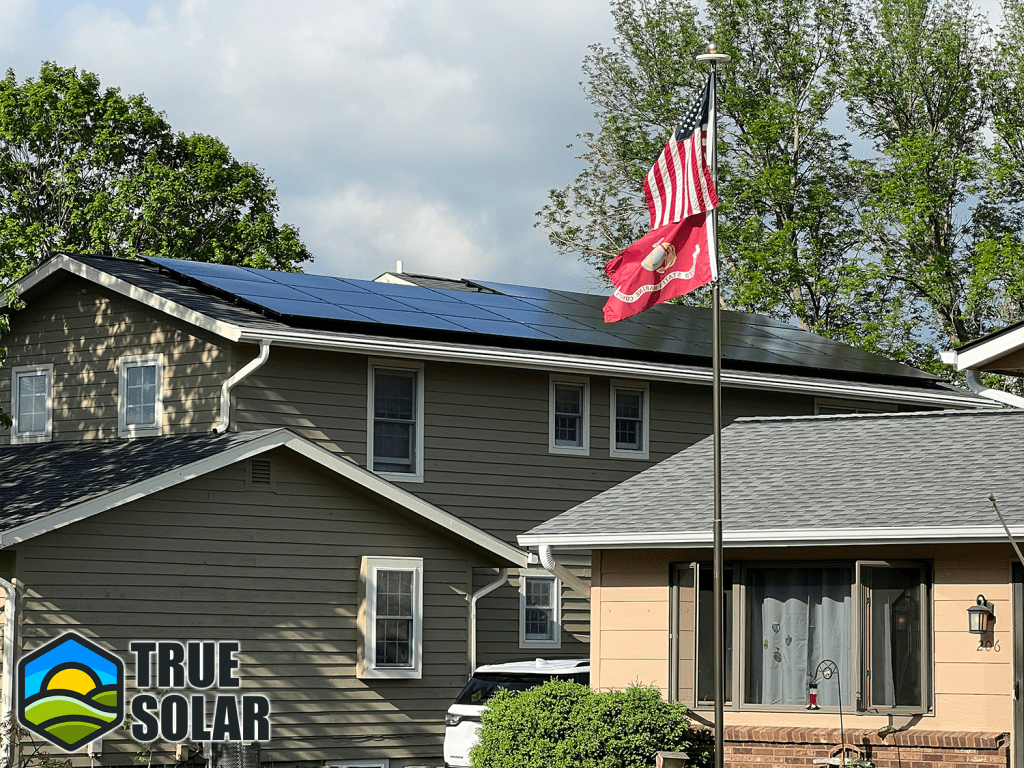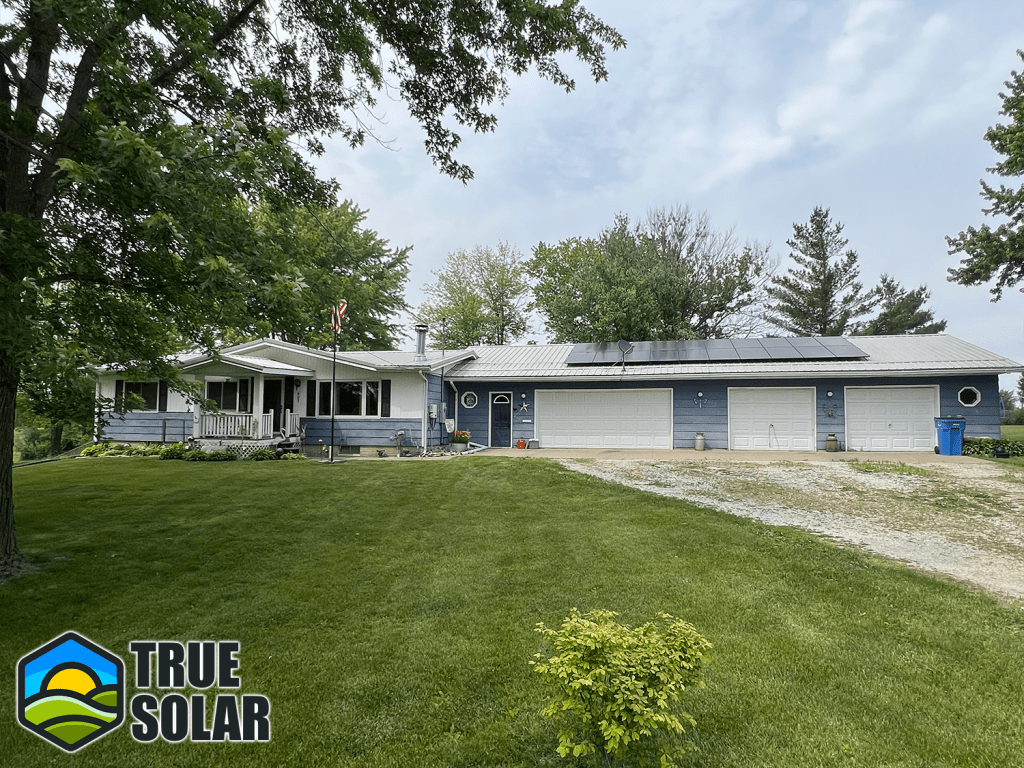 Melcher-Dallas, Iowa / 7.60 kW
Make the Switch to Start Saving
At True Solar, we prioritize our customers above all else. We understand that every customer has unique energy needs and preferences, which is why we work closely with them to develop customized solar solutions. We are committed to providing exceptional service and ensuring our customers are satisfied with their solar installation.
But don't just take our word for it – our customers are our biggest advocates. We are proud to have a track record of positive reviews and high ratings from our satisfied customers. Our focus on personalized service and attention to detail sets us apart from other solar installation companies.
CindyMatt Overmann
2023-11-11
We had been considering solar panels and after meeting with John at True Solar it was an easy decision to go with them. John met with us several times and answered every question we had before signing anything. Even after signing and moving to working with Brandi for the remainder of the install process, John followed up with us after our panels were turned on to make sure we were satisfied with everything and that everything went well throughout the rest of the process. After signing, Brandi came on and her communication was strong and consistent throughout the whole process, keeping us in the loop each step of the way. We had our solar panels up and installed, all permits and everything cleared with the electrical company, and our panels turned on within 2 months of signing. The process was extremely stress free. We had one slight miscommunication, however when we asked for clarification it was immediately taken care of. We highly recommend True Solar if you are considering solar panels.
True Solar was easy to work with, communicated clearly and answered all our questions. We are very happy with the finished product and it is working great. I would highly recommend this local business!
We met with John initially and he is wonderful to work with! Although we had already met with a few people before meeting with him, he still had lots of information to give and he even gave us information that other solar companies did not. This is what solidified out decision to go with True Solar. Once we began the process, we had constant communication with Brandi and she made sure things kept moving! Our solar got installed and RUNNING in three months! Other companies told us it would take twice as long for installation and then getting the system on. Overall, we are very happy with our experience and I highly recommend everyone at least meet with True Solar if they are interested in making the switch, especially if you want an easy and stress free process!
True Solar have lived up to all of their promises. They designed a really great solution for us, the installation team were the very best I have seen (my second installation) real troopers, worked through a day of rain to get the job done. I have nothing but praise for True Solars' professionalism and integrity. Great job guys, great job! Would choose you again in a heart beat.
Travis provided a quote the same day of contacting him for removal and replacement of existing panels pending a replacement roof. Had been waiting over three weeks from a competitor with no quote. His team was efficient, timely and great to work with. Highly recommend this group for anyone.
Tony Zambenelli
2023-10-12
We recently had our solar installed, and we couldn't be happier with the results. The entire process was easy, and True Solar made the transition to solar power a breeze.
The installation was seamless, and our system has exceeded our expectations.
Gerald Mackenthorp
2023-10-12
We weren't sure about getting solar power, but True Solar helped us understand everything, and it turned out to be a fantastic experience. Our solar system is working great, and the savings are making us really happy.
Working with this team was an great. Their speed, efficiency, and friendly demeanor left a lasting impression. The system functions flawlessly, and our satisfaction knows no bounds.
Tobias Goodwin
2023-10-12
I recently had True Solar set up a solar panel system at my place, and it's been a fantastic experience. From the beginning, their team was nothing short of professional and knowledgeable. They arrived on time, worked efficiently, and even cleaned up afterward. True Solar is the real deal, and I highly recommend their services!
True Hassle-Free Home Solar
Go solar in just 4 easy steps.
Need more reasons to go solar?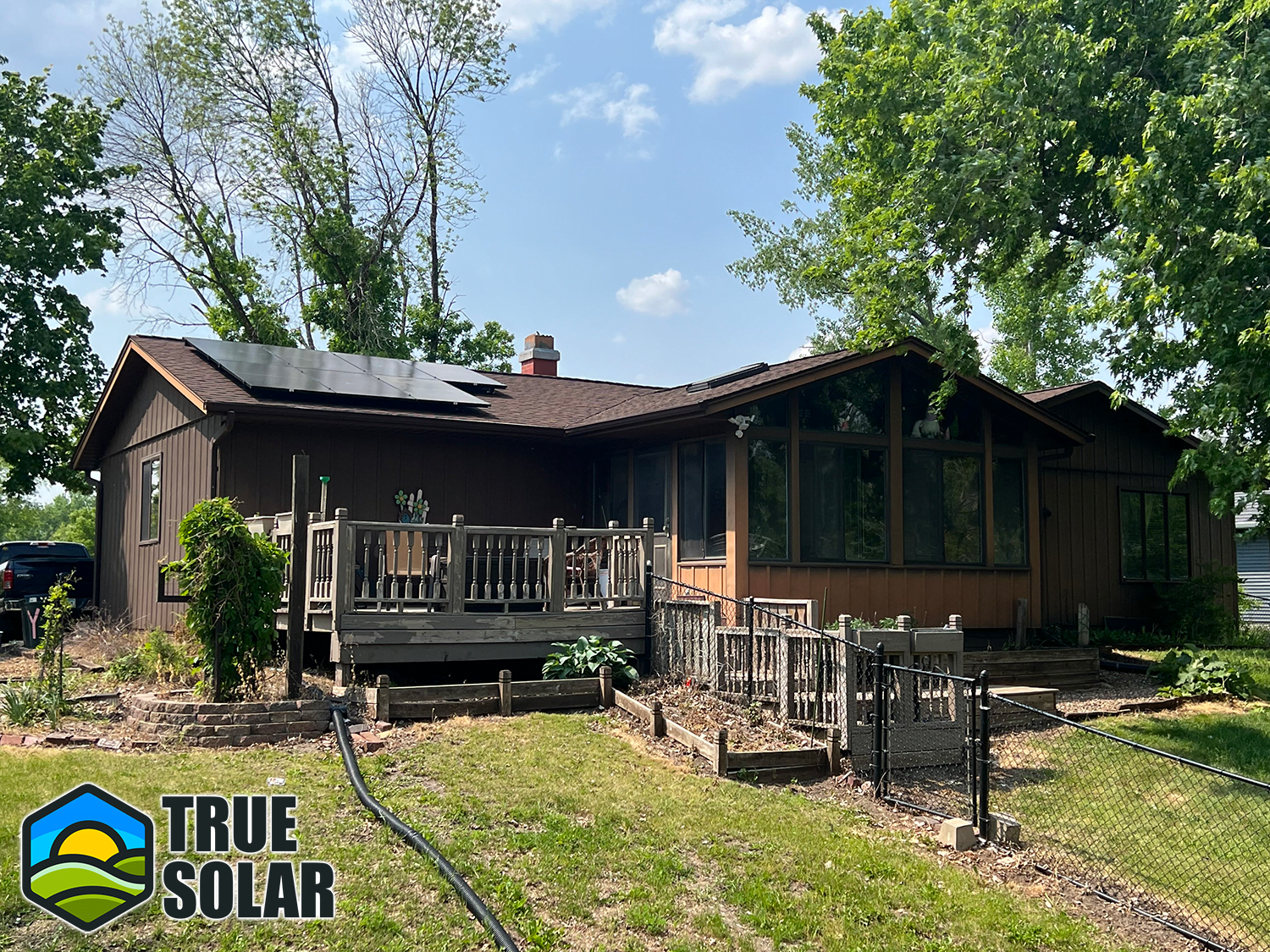 For many, the primary incentive for home solar panel installation is energy independence. By producing your own power, you gain greater control and lessen dependence on the grid.
Moreover, when you generate surplus energy, it's possible to sell it back to the grid, earning credits on your utility bill. This practice, known as net metering, permits homeowners to offset electricity costs by harnessing excess energy during the day and consuming it at night.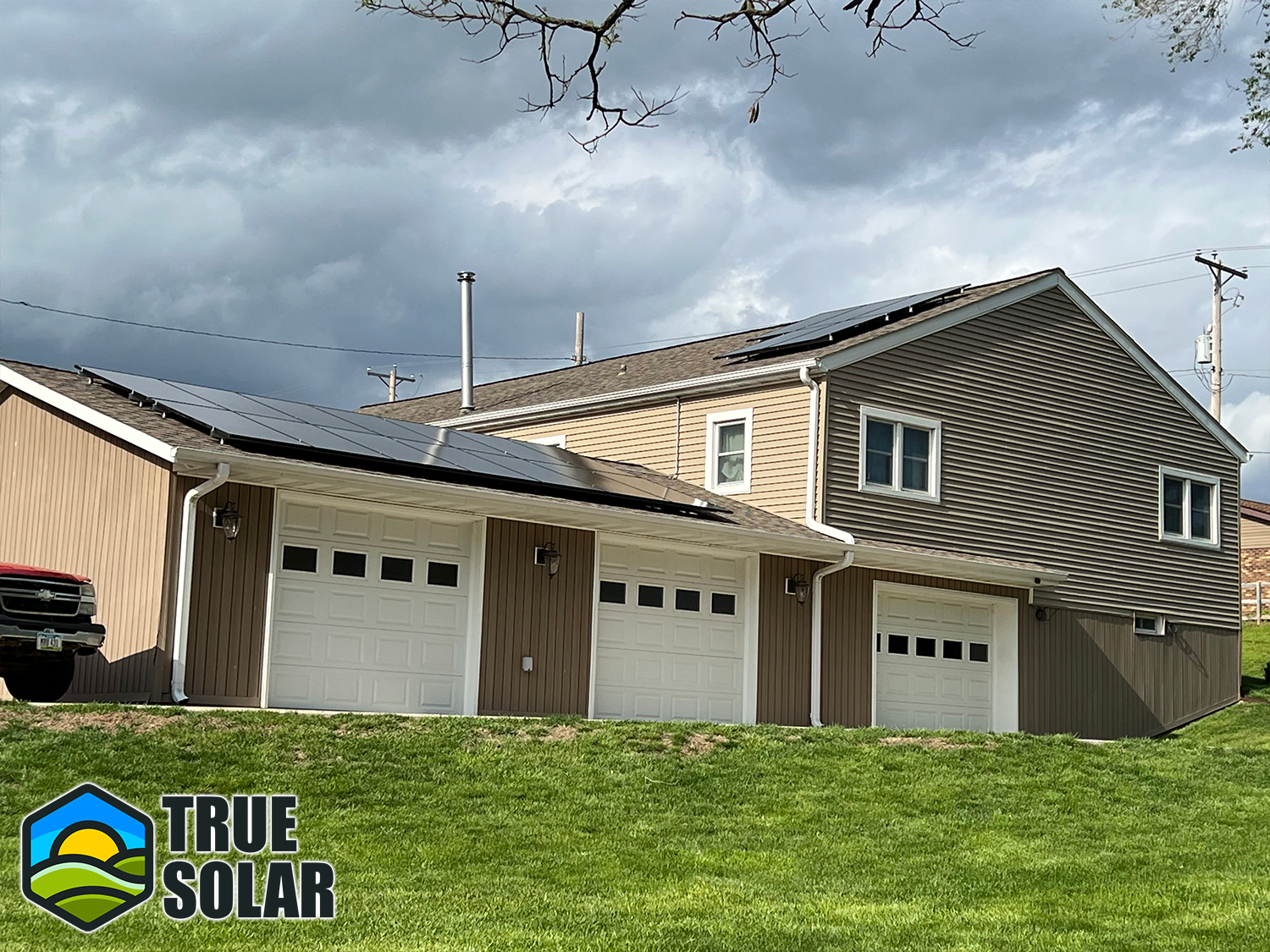 A key advantage of home solar panel installation is the potential for substantial savings on electricity bills. The reason behind this is that solar panels enable self-generation of electricity, reducing or even eliminating the need for purchasing power from utility companies.
As a result, homeowners often experience significant reductions in their electricity bills and the possibility of complete elimination.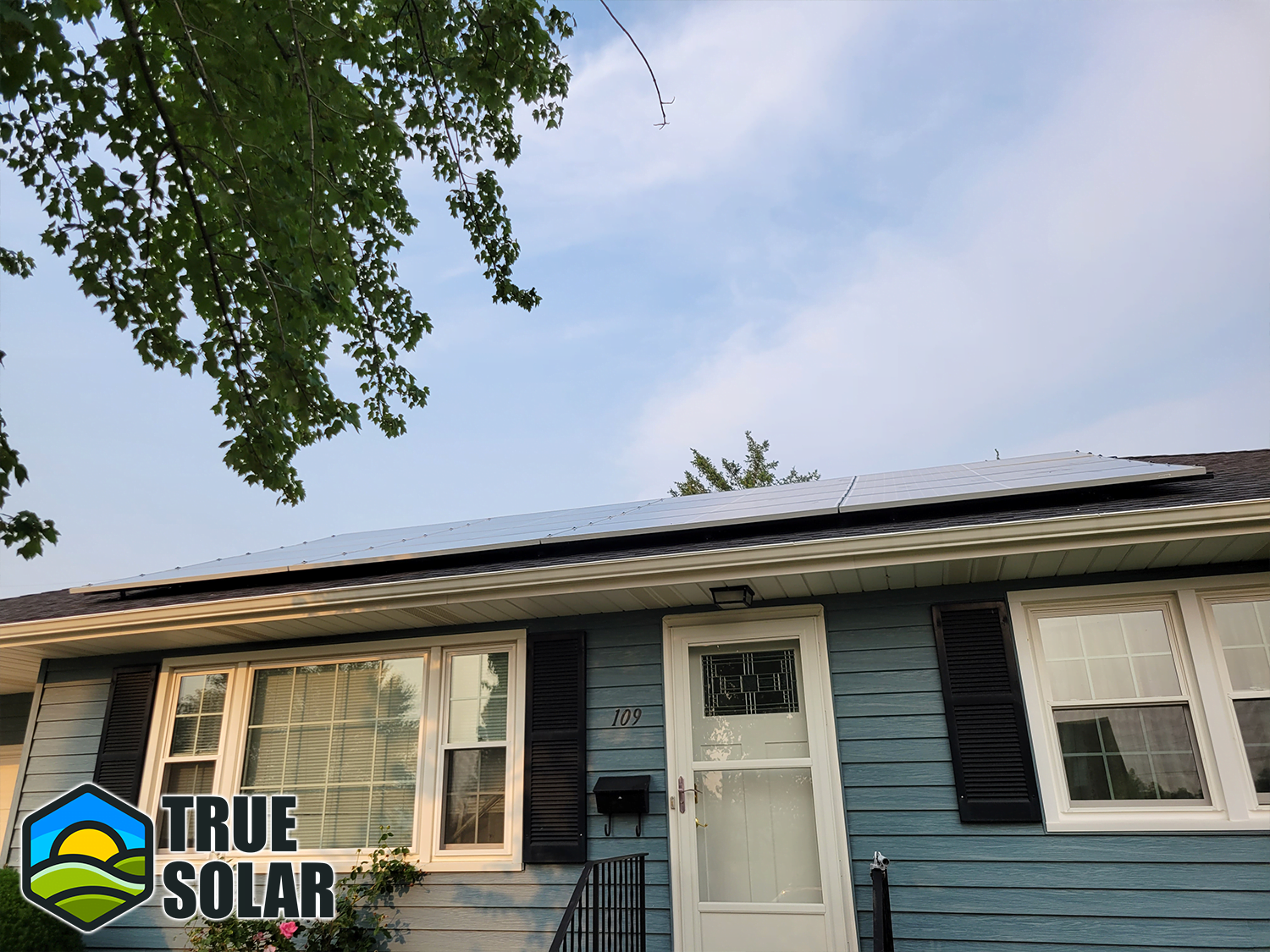 Homebuyers, especially those environmentally conscious, find solar panels attractive.
According to a study from the Lawrence Berkeley National Laboratory, homes with solar panels tend to sell for approximately 4% more than those without. For instance, on a $500,000 home, installing solar panels could potentially add an extra $20,000 in value.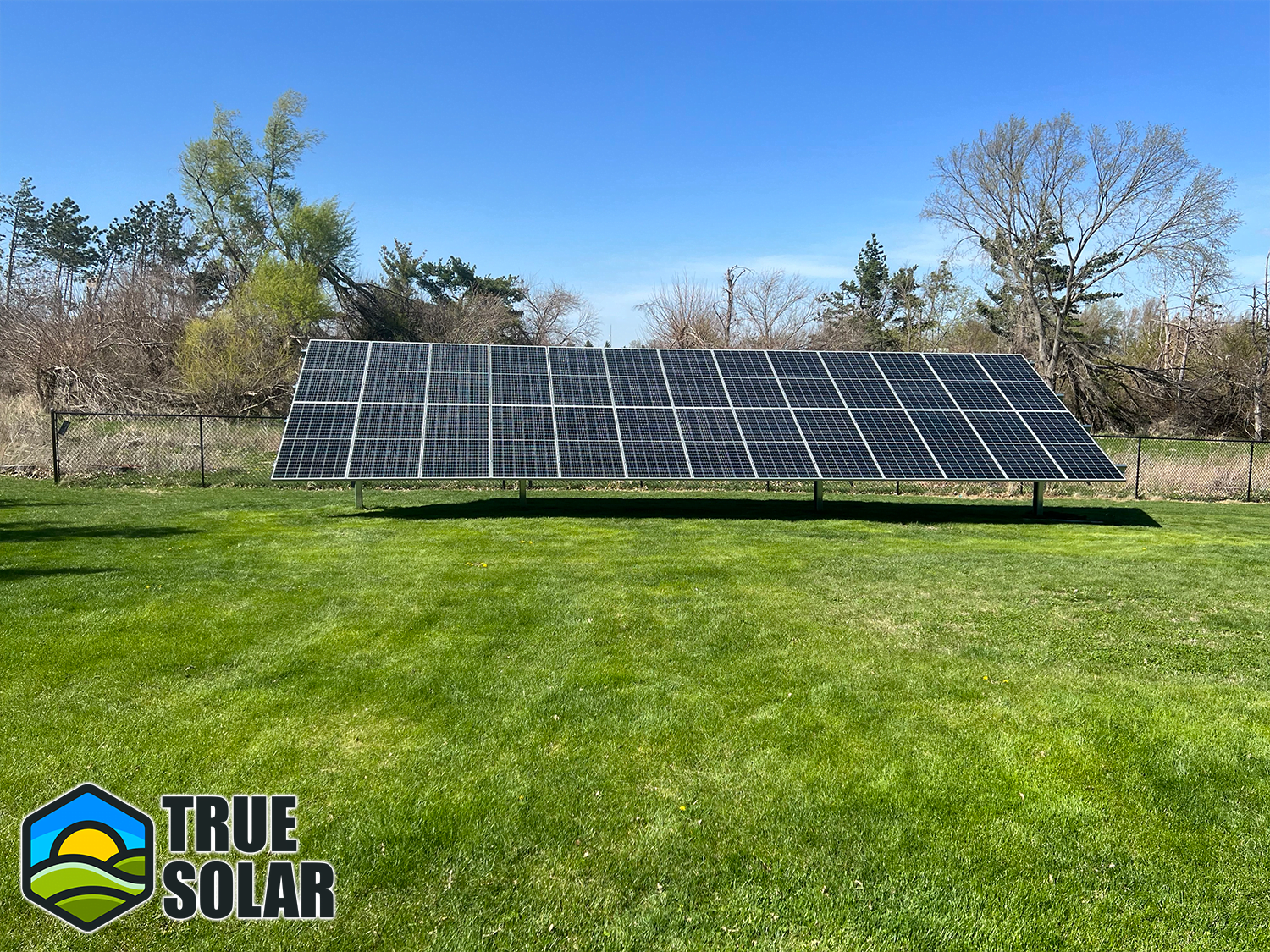 Resilience during emergencies
During a power outage, traditional grid-tied homes that solely rely on the power grid may be left without electricity. This situation can be especially concerning for individuals with medical or essential electrical needs.
Conversely, in the case of a home with a battery backup system connected to their solar panel installation, the stored energy can be used to provide power during an outage.
Within our guide book, you'll find insightful answers to commonly asked solar questions, detailed explanations of how solar energy works, and specific reasons why True Solar is the top choice for all your solar installation needs. Best of all, our guide book is completely free to all who are interested in learning more about this innovative and sustainable energy source.
Stay connected with True Solar – click to follow us!
Let's See if Your Home is a Good Match for Solar.
Tell us a little about yourself so we can customize your estimate.