In the heartland of America, homeowners in Iowa are making the switch to solar energy. The reasons are plenty: from reducing energy bills to making a positive impact on the environment. And the best company for the job? True Solar.
With years of experience in the industry and a dedication to customer satisfaction, True Solar is leading the way in Iowa's solar energy revolution. But what makes solar energy such a smart investment for homeowners in the Hawkeye State?
For starters, solar panels can help reduce your carbon footprint, making a significant impact on the environment. But that's not all: solar panels can also help you save money on your energy bills. By generating your own electricity, you can potentially eliminate or greatly reduce your reliance on the grid, saving you thousands of dollars in the long run.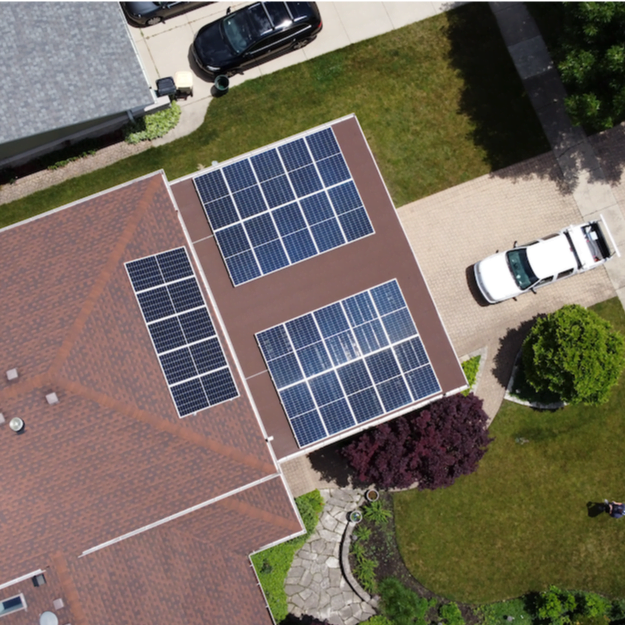 But the benefits of solar energy go beyond just financial savings. Solar panels are a desirable feature for homebuyers, meaning they could potentially increase the value of your home. And with a lifespan of up to 25 years or more, solar panels are a durable and reliable investment for homeowners.
When it comes to choosing a solar energy provider, True Solar is the clear choice. Our team of experts will take care of everything from start to finish, ensuring a hassle-free and stress-free experience. And with a commitment to using only the highest quality materials and the latest technology, you can trust that your solar panels will be built to last.
But don't just take our word for it. Here's what some of True Solar's satisfied customers have to say:
"I was impressed with the level of knowledge and professionalism displayed by True Solar's team. They made the installation process easy and hassle-free, and I couldn't be happier with the results." – John from Des Moines, IA
"Choosing True Solar was the best decision I ever made. Their commitment to customer satisfaction and use of only the highest quality materials really set them apart from other solar providers." – Lisa from Cedar Falls, IA
So why wait? Join the solar energy revolution in Iowa and choose True Solar for your solar energy needs. Contact us today for a free consultation and take the first step towards a brighter, more sustainable future.